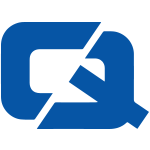 The number of vans in use in the UK has seen a marked increase over the past decade according to research.
Statistics published by the Commission for Integrated Transport have revealed that van use among British drivers has increased by 40 per cent in ten years, prompting the body to commission a further study of the findings.
The organisers of the Commercial Vehicle Operator Show, which includes industry bodies such as the Road Haulage Association and the Society of Motor Manufacturers and Traders, stated that the figures are to be expected.
They said: "This will not come as a surprise to light commercial vehicle (LCV) operators, whose vehicles are employed across an ever-widening range of purposes."
It indicated an increase in the proportion of LCV owners attending its events as further evidence that van use is on the up.
Earlier this week, the CV Show called on van users to ensure they are operating their vehicles with maximum efficiency by properly planning their travel routes.
ChoiceQuote – the #1 for van insurance