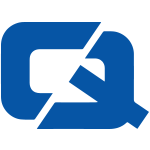 Commercial vehicles such as vans and trucks experienced a positive month for registrations during month, findings have shown.
In news that may be of interest to van insurance holders, their vehicle of choice saw an increase in registrations of two per cent during the month
For the rolling year, the total increased by 3.9 per cent to 339,961 registrations, figures from the Society of Motor Manufacturers and Traders (SMMT) show.
Trucks saw an increase of 32.5 per cent for the month and 6.2 per cent for the rolling year.
"Strong van and particularly truck registrations in March reflect the underlying strength of the economy," said Paul Everitt, SMMT chief executive.
He added that based on order books looking good, the trend could be set to continue throughout the rest of the year.
The figures build on positive results from February, in which van registrations were up 4.1 per cent for the month and 3.7 per cent for the rolling year.