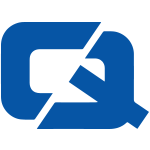 Numerous drivers in Scunthorpe could have found themselves liable for car or van insurance claims recently following a car crime spree.
The Scunthorpe Telegraph reports that 24 break-ins and thefts occurred over the period of a week, with nine incidents taking place in one night.
Thought to be connected, the nine occurrences took place in the Barton-upon-Humber area and involved the taking of items such as CD players and satellite navigation systems.
"We've seen a number of thefts over recent weeks and it's apparent thieves do not need a second offer to commit car crime," commented police spokesman James Cartwright.
He went on to say that motorists should take care not to leave possessions unattended in their vehicles – potentially putting their car or van insurance premiums at risk.
Last December police issued a similar warning when a number of cars were broken into during the festive period.