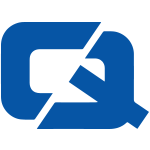 Volkswagen has released its first quarterly results for 2008 up to the end of March.
The company has shown sales increases of 4.4 per cent on a like-for-like basis with results this time last year. It has also noted a 1.4 per cent increase in light vehicle sales and a 2.6 per cent increase in heavy vehicle sales over figures for 2007.
Company highlights for the first quarter include the launch of the new Volkswagen Caddy Maxi and a 45 per cent increase in sales within the Volkswagen Transporter range.
Ralf Schueler, head of marketing at Volkswagen, noted: "Having started the year with a leading finance and servicing offer for the Transporter and then introduced the all-new Caddy Maxi in February, the first quarter has certainly been a busy one."
Drivers – potentially including those with commercial vehicle insurance – could be pleased to learn that the light vehicle market remains buoyant in 2008, according to Manheim, a leading provider of automotive services.