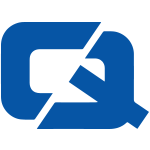 Volkswagen is displaying a number of its commercial vehicles at this year's National Association of Police Fleet Managers Conference and Exhibition at Cheltenham Racecourse.
Between September 2nd and 3rd, van insurance customers will be able to view special modified versions of its Caddy Maxi, Crafter and Transporter vans.
Kevin Varey, conversions manager at Volkswagen Commercial Vehicles, said the new Caddy Maxi is "ideal" for the emergency services as it offers a great deal of "versatility".
It first went on sale in the UK in February 2008.
"Volkswagen Commercial Vehicles provides a practical and diverse range of vans, passenger carriers and conversions to the emergency services, but it's our reputation for durability and reliability that is especially important to them," he remarked.
Earlier this month, electrical firm G E Bright of Tenbury Wells, Herefordshire, announced it was adding new VW Transporters to its range of commercial vehicles.
The company has been using the vans as part of its fleet for the past four years.