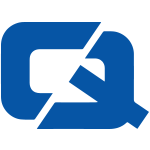 People who drive for work purposes may be interested to read that a review of working time regulations has found no "substantial abuse" of the laws.
The review by the Department for Transport highlights that there will be no change in what makes period of availability (PoA) and there will be no cap on what can be known as PoA.
In addition, the enforcement of working time is set to be increased, according to the Freight Transport Association (FTA), which has welcomed the consultation.
Nick Graham, the chairman of FTA's Road Freight Council, said: "We are pleased that the review has failed to find any substantial abuse of the working time regulations and that, crucially, the arrangements regarding the use of periods of availability are basically sound."
He added that the association was now waiting for the consultation on new guidance advice, which could provide help for operators and drivers – potentially including those with commercial vehicle insurance.
Last year, the European Union brought in regulations to restrict the working week for lorry drivers to 60 hours.