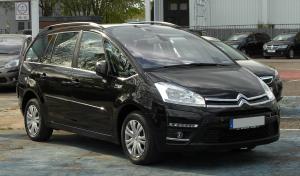 The 2014 Citroen Grand C4 Picasso MPV diesel automatic was the fastest selling car across UK dealerships in June, according to new figures.
Auto Trader's monthly report, which examines how many days on average different models of car sit in a showroom before being sold, found that the Citroen Grand C4 Picasso typically took 19 days to find a new owner. The Vauxhall Insignia was the only vehicle from the May top 10 to feature on the list again in June, coming in at number four.
Market insights such as these are important for helping car dealers small and large alike cater their stock to what car buyers are after. However, it is always important for businesses to bear in mind that drastic changes to the volume or type of stock they deal with could render their road risks insurance or combined motor trade insurance policy inadequate, so this insurance must be reviewed on a regular basis.
The Auto Trader data showed that overall the national top 10 selling cars performed better collectively in June than they did in May when it came to sale time, taking 20.7 days rather than 22 days to sell. However, although they were sold faster, the average value achieved for the UK's 10 most popular vehicles was lower, standing at £9,450 in June, down from £14,953 in May.
Karolina Edwards-Smajda, Auto Trader director of retailer and consumer products, commented: "What's really interesting is the variation in speed-of-sale by different regions.
"In London, the North West and Scotland, cars in the top 10 took an average of less than 20 days to sell. However, when looking at the East of England, Wales and the South West, we found that they took more than twice as long to leave forecourts: the average top ten model taking more than 40 days to turn."