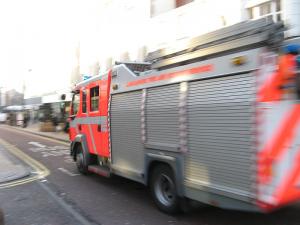 A car dealership in Bedfordshire has been left decimated by an arson attack.
J&N Motors on Leighton Road, Stanbridge was deliberately set alight on Saturday (8 August) and by the time fire crews arrived on the scene six cars were ablaze. In total it is reported that four cars were completely destroyed, with several others seriously damaged in the incident.
Whether accident or malicious, fires are a risk that car dealerships and garages must account for due to the flammable materials stored on site. A combined motor trade insurance will not only protect the value of the cars stored at the premises, but it can also provide cover for equipment, spare parts and the building itself.
According to the Leighton Buzzard Online, firefighters lives were put at risk as they tackled the blaze, with debris flying around the site. As well as the cars that were destroyed within the J&N Motors showroom, other cars on the forecourt of the neighbouring Classic Car Sales dealership were also damaged due to the high heat.
Leighton Buzzard Community Fire Station commander Steve Allen, who investigated the fire, commented: "From our preliminary investigation it appears that several cars were daubed with paint before their windows broken and the upholstery in at least one car set fire to."
He added: "The fire has led to considerable cost and disruption for the affected businesses … We are working closely with the police to identify the culprits."