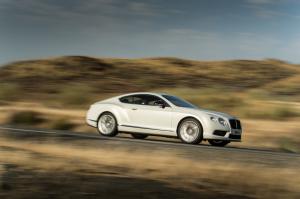 The first phase of a redevelopment scheme to make the Bentley Leeds showroom more energy efficient and more spacious has been completed by owner JCT600.
After introducing a selection of new models to the site, the decision was made to make the showroom larger with an ambitious redevelopment programme. The new models included the Bentaygu SUV.
The newly expanded space now has room for nine new and 11 used Bentleys in the showroom, as well as a further ten vehicles outside on the forecourt. The showroom, at Leodis Court, has been home to the brand in the city for the last 20 years.
Expansion to make space for more models is a popular use of investment for franchised dealers, particularly in response to growing pressure from manufacturers to stock the latest lines. When expanding your premises and stock offering, you must also update your motor trade insurance to make sure your entire business is included under your policy.
The new updated Bentley showroom, as well as being larger, also has some added energy efficient technologies. The showroom's heating and lighting can now be controlled remotely. The entire project has been broken up into two stages in order to limit the impact on the customers and will be completed in December.
The head of business for Bentley Leeds, Michael Carr, said: "By utilising an upper mezzanine floor to create a sales office, the new car display floor space has been increased by around 15 per cent and a new suite of offices has been created for the aftersales team.
"In line with our ambitions, a new corporate identity was launched to create an exceptional retail environment for our customers and this is reflected in our refurbished Bentley Leeds dealership."