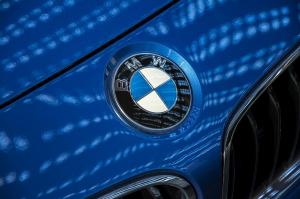 Car buyers are increasingly looking for and purchasing premium models, according to analysis by online marketplace Auto Trader.
The BMW 3 Series came out as the most-searched for car on the group's website during the last 12 months. It was also top or near the top of the regional tables drawn up to see whether people's car buying practices differed depending on their location.
This type of analysis is useful for used car dealers to give them an idea of current trends in the marketplace and what customers are looking for. It gives you an opportunity to tailor your offer to attract buyers. However, if you are altering the value or number of cars you generally have on site, it's worth looking again at your motor trade insurance to make sure you have proper coverage for your stock.
Auto Trader, which is the biggest online marketplace for new and used cars in the UK, based its findings on analysis of around 43 million visits by people searching for a vehicle. BMW made three of the models that appeared in the national top 10 search. In addition to the 3 Series, the 5 Series made number four on the list and the 1 Series was the ninth most-searched for motor.
Auto Trader's editor in chief, Jon Quirk, said: "As we've seen previous years, the BMW 3 series has proven it is the undisputed king of the compact executive class, but it's also interesting to see how dominant the premium car brands have been in both our national and regional searches.
"New car sales remain in strong health, supported by the availability of cheap finance via personal contract purchase (PCP), and this has allowed consumers to research and subsequently buy these more expensive, upmarket cars."
Ford also had two models in the top 10 – the Focus at number three, and the ever-popular Fiesta at number six.