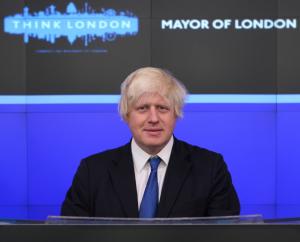 Mitsubishi dealers were holding their breath this week as Boris Johnson got behind the wheel of one of the company's plug-in hybrids for a test drive.
Just one week after the London Mayor went barrelling into a Japanese child during a game of 'tag' rugby, the Conservative MP was this time placed in the driver's seat of a new Outlander PHEV in Tokyo. Mr Johnson was accompanied by Lance Bradley, Mitsubishi's UK managing director, for the ride, in which he praised the eco-friendly car for the smoothness of its handling.
To allow customers to test drive a car, a dealership will require demonstration cover as part of its motor trade insurance. Like a road risks insurance policy does for the business' employees, this type of insurance provides cover for cars as they are being driven out on the roads for testing or logistical reasons. However, the test driver must have a valid driver's licence and be accompanied by a member of staff for the policy to apply.
Mr Johnson is an outspoken advocate of electric vehicles and green policies in general. Not only did he promote the bike rental system in London – dubbed Boris Bikes – but earlier this year he unveiled plans to make London the ultra-low emission vehicle capital of Europe.
The Mayor of London has said he will lower the congestion charge for low emission vehicles, give grants to taxi drivers who switch to electric cars and also increase the number of charging points across the city.