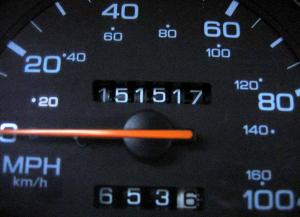 The likelihood of car clocking taking place would increase if plans to extend the period before a car needs its first MoT is increased from three to four years went ahead, experts have suggested.
In the most recent Budget, Chancellor George Osborne announced plans to change the period allowed between MoTs, so motorists would have an extra 12 months before taking their car to a garage for a check up. According to vehicle provenance specialists HPI, the proposed plans which are out for consultation, would pose a risk to consumer safety and increase the chances of clocking fraud.
A change in the laws could impact on car garages and servicing centres, with their business declining as a result of less frequent MoTs. Nevertheless, motor traders will still need a road risks insurance policy to enable mechanics to drive customers' cars for testing purposes, which could become even more important if they are only serviced after four years, rather than three.
Neil Hodson, managing director for HPI, commented on the Chancellor's proposal: "There are clearly some safety concerns surrounding the idea of extending the MoT period by a further 12 months, but there is also an increased risk of fraud.
"Whilst it's fair to assume that older cars are the most likely to have their mileage reading altered, the reality is that around a third of all cars checked by the trade with HPI are found to have a mileage discrepancy within the first three years of their life. Extending the period for a further fourth year, would see the number of pre-MoT cars with a suspect mileage, increasing, putting used car buyers at significant risk."