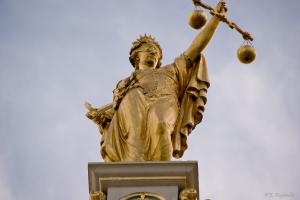 A Birmingham car dealer has been fined and ordered to pay court costs after selling an unroadworthy vehicle to a customer.
Sohail Ahmed, the director of CIA Motors Ltd, appeared before Birmingham magistrates where he admitted the offence. He had sold a Skoda Superb for £5,794 but the car was later found to have a number of faults.
Ensuring that the vehicles you sell are roadworthy, reliable and have the specifications advertised should be the bedrock of your business. However, on occasion mistakes can be made, which is why it's so important to have a decent Motor Trade Insurance policy to cover your business.
Mr Ahmed was prosecuted after the buyer of the car had an independent examination carried out on it. It found that there were numerous issues with the car that meant it was dangerous and unroadworthy. In addition, CIA Motors had advertised the Skoda as having optional extra features which it did not have.
Mr Ahmed was taken to court by Trading Standards officers and admitted five charges brought under the Road Traffic Act, Consumer Protection from Unfair Trading Regulations and General Product Safety Regulations.
He told the court that he had not personally sold the car and did not know anything about its condition. However, he accepted that it had been sold by his business.
Mr Ahmed was fined £600 and CIA Motors, based in Tyseley, was fined £1,000. In addition, the company was ordered to pay court costs of £1,350 and £48 in compensation to the customer who had bought the Skoda.
The buyer received a full refund for the cost of the car from their credit card company.