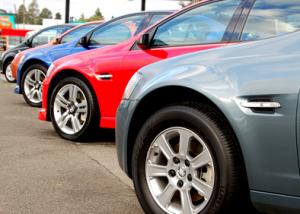 Rising prices and a lack of good quality stock is driving car dealers away from using auction houses and towards buying from private dealers, industry experts have said.
Trusted Car Buyers says that motor traders are increasingly looking to source vehicles directly from members of the public because they represent better value than auctions. This is part of an attempt to improve their profit margins, with sites such as eBay and Auto Trader proving particularly popular.
Whether buying from a private seller or at auction, it is important that a car dealer registers their new stock on the Motor Insurance Database. This will enable them to drive the vehicles they are selling under their road risks insurance policy.
Trusted Car Buyers analysed the CAP auction prices in September 2014 of 100 vehicles and compared it to private seller options. It found that the price at auction was – when fees and delivery costs had been factored in – on average 106 per cent of that which could be achieved from buying directly from a private seller.
Leigh Charlesworth, head of pricing at Trusted Car Buyers, commented: "Based on our research, a dealer could save potentially £48,000 on 100 cars, if they sourced their stock privately.
"This is a very large saving and it is a big pull for dealers. We know that acquiring quality stock at auction can be expensive and this is eating into potential dealer profits."