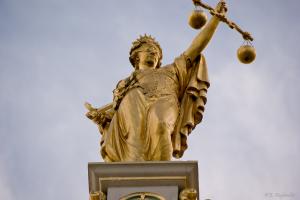 Two car dealers have received heavy fines after they were found to have sold a vehicle that was in an unsafe condition.
Nigel Rees of Penryn and Ian Lewis of Redruth were each hit with a £5,000 fine after they were convicted of selling a car that did not adhere to the General Product Safety Regulations 2005. The Mitsubishi Pajero 4×4 was found to have defective brake hoses and chassis corrosion that was so severe that the use of the vehicle would have posed serious danger to any occupants and other motorists.
Mechanics and car dealers must always ensure the safety of their customers but doing adequate tests on vehicles to make sure they are in a roadworthy condition. A road risks insurance policy is designed to enable motor trade professionals to drive other people's cars – or their own stock – so that they can establish if there are any faults that need to be addressed.
According to the Western Morning News, Mr Rees and Mr Lewis had a system in place in which Mr Rees would purchase salvage vehicles from insurance companies and then use Mr Lewis to repair them before selling them on.
The dodgy practice was exposed after a local man purchased the aforementioned Mitsubishi for £650 in March 2014 only to later find that there were serious defects with the vehicle.
The pair denied having anything to do with the sale but were found guilty nonetheless. As well as their £5,000 fines, they were ordered to pay combined costs of £3,400, a compensation payment of £400 and a £200 victim surcharge.