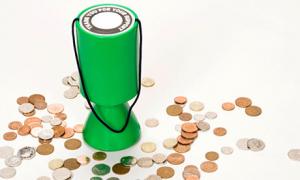 A car dealership group has helped to raise £21,000 for a cutting-edge scientific centre which is working to improve the early diagnosis and treatment of different types of cancer.
Nottingham-based Motorpoint was among the main sponsors of the 2015 Angel Charity Ball, which raised cash for the John van Geest Cancer Research Centre at the Clifton campus of Nottingham Trent University.
Corporate social responsibility (CSR) is growing in importance for businesses from all sectors. In addition to giving back to the community where you live and work, it also shows your customers that your business is about more than just making a profit. If you have any CSR activities planned this year using equipment or vehicles from your business, make sure your motor trade insurance and road risks insurance adequately covers you for your involvement.
Motorpoint joined Alea Casinos, Big Table PR, Keith Willis Associates and the Walton Hotel as a main sponsor for the ball, and was invited to visit the John van Geest Cancer Research Centre to present the cheque and also learn more about the revolutionary work carried out at the centre by Professor Bob Rees and his team.
Motorpoint founder, David Shelton,said: "It was a real privilege to see for ourselves the ground-breaking work that the team are doing to fight cancer. And it was good to discover where the money that was raised by the charity auction will be invested over the coming years."
The Angel Ball is an annual event organised by Big Table PR to raise money to support local causes.
Big Table PR director, Kerry Mathie, said: "The event is so well established and does so much good for local cancer charities, but it would not be possible to be so supportive without the generosity of those who attend and, of course, our sponsors."