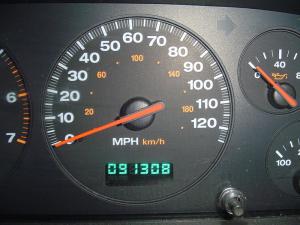 A car dealer in Luton has been found guilty of 16 counts of selling clocked cars.
Mikhail Sturki, 28, of Pauls Road, was a junior partner at both Lama Cars and Modern Cars in Luton. Although his brother-in-law ran the two dealerships, Mr Sturki pleaded guilty to knowing that the business was selling vehicles with incorrect mileage to unknowing customers.
Fraudulently obscuring the true history and thus value of vehicles is not just an issue when selling vehicles to the car buying public, it can also cause problems when obtaining a motor trade insurance cover; brokers and insurers will ask at the inception of a traders policy if any owners or directors have criminal convictions to disclose and this can be used as a judge of trading history.
While practices such as car clocking are illegal, they also give a poor impression to a potential insurer about the integrity and honesty of a motor trade business. This may impede efforts to secure a cheap motor trade policy while failure to disclose material facts pertinent to the insurance may result in cover being removed completely. As such, it is imperative to adequately insure any motor trade business for the full value of the vehicles on site to avoid the risk of under-insurance, which may lead to issues if there is a need to claim.
Mr Sturki received a nine-month suspended prison sentence and was told to complete 250 hours of community service, the Luton & Dunstable Express reported. His brother-in-law, meanwhile, has not been seen since the charges came to light – it is suspected that he has fled the country.
A spokeswoman from Luton Council Trading Standards commented on the case: "Clocking cars is fraud, and fraud is a serious crime, particularly as it reflects badly on all local second-hand car sales people.
"Fraudsters are not welcome in Luton and can expect to feel the full weight of the law if they choose to operate here."
Mr Surki has purportedly started his own reputable car dealership since being embroiled in this case, something the judge said had been taken into consideration during the sentencing.