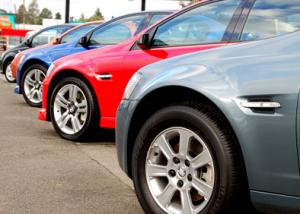 Technology is playing an ever-more important role in the way dealerships are running their operations – but many could be in danger of suffering from a digital overload, a new report from Cap HPI suggests.
A study from the firm, which provides vehicle valuation, technical and specification data, found that dealers are using a raft of digital systems every single day, but warns that they could be spending too much time inefficiently sat in front of computer screens.
More than one in 10 dealers use more than 11 digital systems every day, according to Cap HPI's survey, with a whopping 93 per cent of those surveyed saying they spend more than two hours a day using technology in the dealership.
The benefits of technology in car dealerships are well-known – click-and-collect services, increased test-driving facilities and sophisticated showroom technology are some of the many ways digital products are helping to give car-buyers an improved experience.
But Philip Nothard, retail and consumer specialist at Cap HPI, said dealerships might want to think carefully about how they adopt dealership technology.
"It's clear that technology is playing an increasing role in all our lives but the trends uncovered in this new survey must give dealers pause for thought," he said.
"With more than one in 10 staff logging into more than 11 systems and spending more than two hours a day in front of a screen, there is an opportunity to work more efficiently."
The survey also found that not all dealership staff were adequately trained on using technology, with 36 per cent saying they hadn't had sufficient training.
Mr Nothard added: "Technology has an important part to play in driving efficiency within the vehicle buying and selling process. Consumers are time-poor and look to retailers to provide accurate analysis and intelligence in real-time.
"We are always striving to make our data available in the quickest and most convenient way. In a busy retail environment, it's important to make everything as easy as possible."
Dealers wishing to attract buyers into their dealerships will need to invest in customer service and customer experience. Making sure staff offer a level of expertise and consumer-focused service through training, can help to drive footfall, while stocking attractive new models can also encourage drivers through the dealership door. Dealers must, however, update their motor trade insurance policy to reflect any investments and new stock.