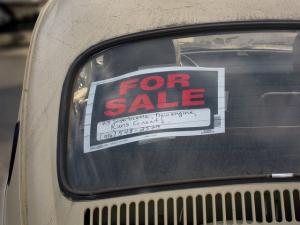 The council in Wandsworth has announced that it is going to clampdown on car dealers using public spaces to store and sell vehicles.
Last week two cars up for sale were removed from Mitcham Lane in Tooting, south London, and the vendors have been warned that they will face legal action and if they do not come forward then the vehicles will be crushed, the Wandsworth Guardian reported. It comes amid anger from residents that on-street parking spaces are being used by independent car dealers.
Any individual or business selling cars must remember to ensure they store their stock in the correct place. Not only will this keep them on the right side of the law, but it will also help with obtaining cover through their motor trade insurance policy – while a road risks insurance policy will cover a dealer to drive other people's vehicles as part of their business practices, a combined motor trade insurance policy will be required to protect vehicles while they sit parked at a business premises, should one be used.
Transport spokesman Councillor Jonathan Cook explained: "Let's be clear about this. We are not targeting people who live on Mitcham Lane and put a notice in their car because they want to sell it. Our focus is on professional second hand car dealers who are using the public highway like it's a garage forecourt."
He added that the council traces vehicles being advertised for sale and if the owner is not registered as living nearby then the car is likely to be seized. Furthermore, he said: "If we find that one person is the registered keeper of numerous vehicles for sale, then even if that person does live nearby then those cars are likely to be removed."