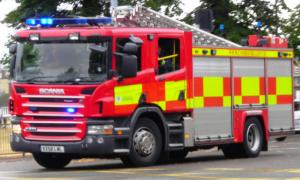 No customers' cars have been damaged by a fire at a car garage in Nottinghamshire, the owner of the business has confirmed.
A blaze broke out at Lindley Autocentres on New Year's Day, with the flames thought to have spread from a Vauxhall Corsa on the site. Although a scrap Vauxhall Vivaro van was also damaged by the fire, the garage boss Martin O'Toole has said that none of the customers' vehicles that were stored on site were harmed.
Fortunately the cars were stored in a separate part of the premises, away from the scrap vehicles. Nevertheless, the incident highlights how imperative it is that car repair businesses have a high quality motor trade insurance policy in place; this can provide protection for customers' cars, spare parts, tools and equipment stored on site, as well as the premises itself, should any of them be damaged by a fire.
Speaking to the Nottingham Post, Mr O'Toole said: "We don't leave our customers cars outside. The vehicles in question were ones that had been earmarked for scrap for many moons.
"One of the vehicles we had out the back and had been using for spare parts, while the other was being sent to the breaker's yard. We've looked at the CCTV with the police and seen that it was an electrical fault that started the fire."
He added that the company was a little lucky that the blaze took place away from the main building; meaning that no people were hurt and no cars were damaged.