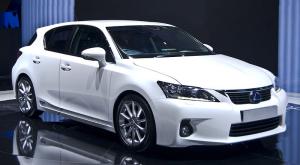 A car dealership has given EastEnders star Danniella Westbrook a free car to apologise after one of its salespeople accidentally insulted the actor via Twitter.
Westbrook, 41, has suffered from a well-reported cocaine addiction that contributed to her falling into financial difficulties and losing her home. After she followed Lexus Woodfood on Twitter, the dealership posted an ill-worded response, saying: "Thanks for the follow! Do you know a good dealer?"
The post caused a stir on social media and to rectify the issue the garage offered the actor a white Lexus CT 200H, worth £21,000, for a year.
It is a high price to pay for the dealership's unintended mistake. For cover against other unforeseen mishaps, a road risks insurance or combined motor trade insurance policy can provide a business with vital financial support should something bad happen – unfortunately motor trade insurance could not offer any help in this case.
Westbrook, who played Samantha Mitchell in the BBC soap opera, declared her gratitude for the dealership's apology and offer of the car. She was later snapped collecting her new white vehicle from the Essex-based showroom.
Before handing over the keys, the garage wrote on Twitter: "Apologies, definitely not ­intended how it sounded. We would not ­encourage this behaviour."
Westbrook responded after the incident: "Can't believe how kind @Lexus_Woodford are.. They have sponsored me a car for a year to get me on my feet & so I can get around x #Grateful."