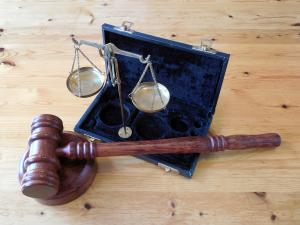 A car dealer has been handed down a suspended sentence after admitting to fraud in relation to car adverts.
Qais Kataria, who ran two dealership sites in Leicester, was taken to court by the city's Trading Standards department. It investigated the dealer following complaints from customers who had bought vehicles from his two businesses 50 Cars.co.uk and the Trade Disposal Centre.
Selling reliable vehicles and offering good customer service are the hallmarks of a good dealership. But you should not overlook your insurance and should ensure you have the right levels of motor trade insurance and road risks coverage.
Trading Standards officers examined adverts placed by Mr Kataria in 2013 and discovered eight were advertised with the wrong mileages. Some had as many as 100,000 miles removed. The court heard he had previously been prosecuted for clocking cars and selling them with false documents in 2001 under a previous name of Sailesh Kataria.
Mr Kataria, from London Road, Oadby, Leicester, was sentenced to six months in prison, suspended for two years, charged £2,000 costs and ordered to carry out 80 hours unpaid work. He was also banned from directly or indirectly promoting, forming or managing a business for seven years.
Judge Nicholas Dean said Mr Kataria "was not to be trusted in business and posed a risk to members of the public".
Leicester City Council's trading standards manager Ronald Ruddock told the Leicester Mercury: "This has been a complex investigation so I am glad that Mr Kataria has finally admitted his guilt. We hope also that other car dealers take note as this is not a style of trading will be tolerated in Leicester."
The city's Trading Standards officials dealt with 420 complaints about second hand car dealers during 2012-13, more than one every day. Officers said anyone with a dealership who wanted advice on running a reputable business should get in touch with them.