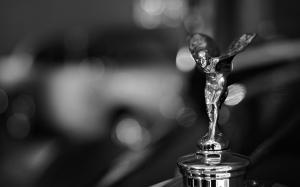 A luxury car dealership in Edinburgh has changed hands in a deal worth more than £3 million.
Hugh McMahon, partnered with his son Chris, has bought Murray Motor Group's Rolls Royce and Aston Martin business in the Scottish city. Barclays' Scottish corporate banking team funded the multi-million pound deal.
When addressing the paperwork that will need to be completed when a business changes hands like this, it is important to remember to have the correct names on any motor trade insurance policy. Moreover, when a company comes under new ownership it is a good opportunity to assess whether the firm is getting the best policy for the best price – speaking to expert brokers such as ChoiceQuote can ensure you get the right policy for your business' needs.
Hugh McMahon has worked in the motor trade industry all his life; he began as a technician at the age of 16 before moving into sales and, later, into management. He sold his Lomond Audi business in July 2012 and has since been looking for a suitable new venture, which he has now found in the Edinburgh luxury car dealership.
It is the only site in Scotland selling Rolls Royce and Aston Martin vehicles. The business turns over £20 million per annum at the moment but the father and son team plan to raise this to £30 million in the medium term.
The new owner said: "There is a strong opportunity to grow sales of both brands which are moving into an exciting stage of their development – Rolls Royce is celebrating 10 years under the ownership of the BMW Group and Aston Martin has been rejuvenated by new investment."