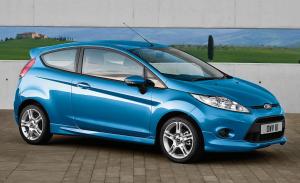 The Ford Fiesta has topped a list of best-selling used cars on Motors.co.uk for last month.
Data relating to the number of different models that were sold on the website in May, showed that motorists bought 9,956 Fiestas. Ford also had the second most popular model – the Focus, which sold 8,733 units – while the Vauxhall Corsa came in third, having sold 6.475 units.
Needless to say it is extremely important that a used car dealership fills its showroom with vehicles that are in high demand, but it is also important that the total value of its vehicles is represented as part of its combined motor trade insurance policy. When sourcing a quote, a company must disclose the value of the cars it has on its business premises; should the firm underestimate this figure then it could lose out if it experiences any substantial theft or damage to its cars.
It is the third month in a row that the Ford Fiesta has topped Motors.co.uk's popularity list. The positioning of the top five, which also featured the Vauxhall Astra and the Volkswagen Golf, is largely reflective of the new car market as well.
Dermot Kelleher, director of marketing and business intelligence at Motors.co.uk, commented: "The rising stars outside the top 10 included city cars, the Skoda Citigo and VW Up, alongside the mid-size luxury SUV Lexus RX.
"In addition, the summer sunshine, which started to rear its head in May, has prompted an increase in searches and sales for a number of convertible models, most notably the BMW 1 Series, Mazda MX-5 and Mercedes Benz SLK."