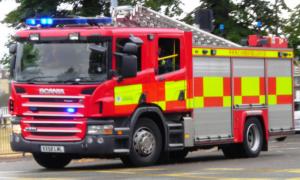 A fire took hold of a car garage site in Bradford, damaging the roof of the building and a handful of cars.
Around 70 firefighters attended the scene of the blaze at Cuckoo Nest industrial estate in Norcroft Street, Bradford, which started the morning of 9 October. In what is believed to have been an accident stemming from welding work taking place at the car repair garage, the roof of the building was destroyed, leaving only the frame, and some cars on site were also ruined.
While accidents like this are difficult to prevent, companies are able to suitably cover themselves from the losses that arise in such incidents. In seeking out a combined motor insurance policy, firms should ensure that they are covered for a range of different circumstances. Being prepared for loss of vehicles and equipment, and damage to the building is one consideration, along with others such as recuperating loss of earnings due to the fire – known as business interruption cover.
No one was injured in the fire, but a 200-metre cordon was set up and 300 people evacuated from nearby businesses as a precaution due to the potentially explosive cylinders on site.
Martin Speed, the District Commander for Bradford, said: "The fire was discovered by mechanics working within the garage who then raised the alarm.
"On our arrival workers were also attempting to remove vehicles from the site, however, a handful of cars have been destroyed by fire."