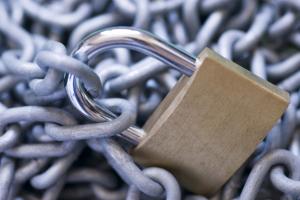 Businesses on Teesside that were targeted by ram-raiders, including a mechanic's workshop, have been improving security to protect their premises.
HH Autos in Middlesbrough was among the commercial units hit by a spate of ram-raids in the town. Haroon Hussain's firm was left with damage totalling more than £8,000 after raiders used a Mitsubishi to force their way through shutters.
In addition to good security, businesses should ensure they have the right level of road risks insurance or combined motor trade insurance to cover potential losses for circumstances outside their control.
The raiders who broke into Mr Hussain's business took tools, cash and damaged a car parked outside overnight.
Now local businesses have been improving security with anti-ram bars and reinforcements to their metal shutters in a bid to stop ram-raiders from breaking in.
Chris Lawman, who runs Bespoke Wrought Iron, started a social media group called Teesside Business Watch after his firm was targeted. He lost £20,000 of equipment to ram raiders and has been busy fitting the anti-theft devices to other commercial premises.
But he believes the ram-raiders have now moved on from businesses in the area.
He told the Middlesbrough Gazette: "We have seen a drop in the number of businesses who are asking us to fit security systems, after we saw a huge spike in the last few months.
"Whatever police are doing looks like it might be working, even though they haven't made any arrests in this case."