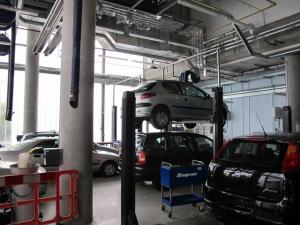 MOT garages around the country have now carried out 10 million MOT tests using a new online testing service, which was launched on 26 June 2015, the Driver & Vehicle Standards Agency (DVSA) has announced.
According to the DVSA, the service allows car garages more flexibility as it does not require the use of specialist IT equipment and is 50 per cent cheaper to run than the original MOT comp system.
Any system that provides car garages with a more streamlined MOT service is welcomed by the industry due to the large number of requirements car dealers are already expected to meet. This includes the requirement to hold valid a motor trade insurance policy to cover the car dealer and customers.
Alex Fiddes, DVSA MOT group service manager, has stated that the company is now confident that garages and customers can now benefit from a more cost effective service with the help of the new online MOT system. He added that the new service would undergo continued development to ensure it meets customers needs.
Mr Fiddes continued: "We will continue to work with users to understand how we can better meet their needs in the future – and we will continually develop the service to do that."