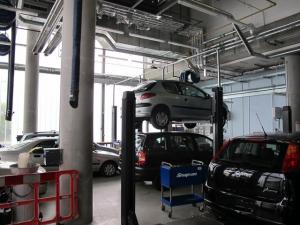 A start-up business performing car maintenance and repairs in Gateshead has doubled its number of staff after a successful first year of trading.
The Victoria Motors car garage was bought by David Harris, 35, and Robin Kyle, 40, in 2014. With the assistance of start-up support agency TEDCO Business Support the pair turned around the struggling motor trade firm, exceeding their own turnover predictions by 18 per cent and doubling the number of people they employee.
Amid the enjoyment of successfully growing a business, those managing car garages or dealerships must remain diligent in assessing their road risks insurance or combined motor trade insurance policy. As a business takes on more staff, expands its premises or deals in higher volumes of cars, a motor trade insurance policy might be rendered obsolete, so it is important to re-evaluate the policy regularly.
Victoria Motors benefited from TEDCO's Ready for Business programme, which aims to support individuals considering setting up a new venture, Bdaily reported. Supported by the Government's Regional Growth Fund and Barclays, the programme has created more than 3,500 new jobs across the UK.
James Craft, business advisor with TEDCO Business Support, commented: "The success of the business over the past 12 months is testament to the hard work and attention of both David and Robin in giving Victoria Motors a new lease of life and creating four new jobs in the process.
"I wish the team every success in the future and hope to continue to provide guidance to Victoria Motors as the business continues to flourish."