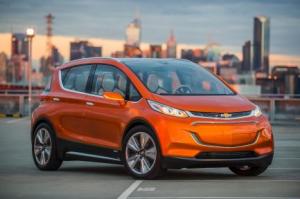 Recent research from Go Ultra Low has suggested that half a million UK motorists perfectly match the profile for switching to electric-powered vehicles, reports AM Online.
The government and automotive industry campaign Go Ultra Low surveyed more than 2,000 UK motorists to ascertain how they tend to use their current vehicles. This included comparing the considerations made by potential new car buyers and their driving habits with those who had already made the switch to driving electric vehicles (EVs).
Go Ultra Low found that 98 per cent of UK motorists drives less than 100 miles a day, which is well within the current ranges offered by EVs and other hybrid vehicles. Drivers were also becoming increasingly concerned with running costs and monthly bills, both of which make a strong case for plug-in vehicles.
If you're thinking of adding hybrid cars or EVs in your showroom, be sure that you have the correct levels of insurance to cover your new stock and to provide test drives. So in addition to your general motor trade insurance, you should also consider good demonstration insurance.
Poppy Welch, the head of Go Ultra Low, said of the latest figures: "The plug-in car market has been boosted by unprecedented growth over the last 12 months.
"Our research shows that more motorists than ever are perfectly suited to electric motoring and should consider a plug-in vehicle as their next car.
"With low running costs, tax exemptions and free parking in many locations, it's no longer a question of will more motorists choose electric, but when."
Transport minister Andrew Jones added: "The case for switching to an electric car is clear, and it's not surprising to see that sales are soaring.
"Electric cars are greener, cheaper to run, and we are making them more affordable by investing more than £600 million to support the uptake and manufacturing of these vehicles in the UK.
"This is all part of our commitment to making every car and van a zero emission vehicle by 2050."