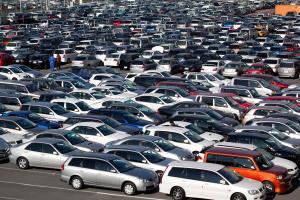 A Trading Standards case has alerted used car dealers to make sure they carry out history checks on vehicles they purchase after a trader was prosecuted for unwittingly selling a car with outstanding finance against it.
The risk of prosecution facing used car sellers is particularly high because as many as one in four cars in the UK are on the Higher Purchase Investigation (HPI) outstanding finance register. There is also concern among dealerships over damage to their reputations if such prosecutions occur.
The prosecuted dealer from One Direction Cars in Cwmbach in Wales was known to regularly conduct HPI check on the majority of his vehicles. However, the trader admitted that he did not carry out history checks on all of his cars, especially older models, including the Citroen C3 he sold on with outstanding finance.
Performing adequate history checks on all your vehicles is vital to the running of your car dealership. However, you should also be sure to get the fundamentals right too. That includes having the correct levels of motor trade insurance and road risks insurance for your business.
The buyer eventually had her car repossessed after the finance company Mobile Money informed her of the outstanding finance of £900 on the vehicle. One Direction Cars refused to pay off the outstanding debt.
The dealer was fined under the Consumer Protection from Unfair Trading Regulations 2008. He was told to pay a total of £1,700 in fines, including legal costs and victim surcharges.
Neil Hodson, deputy managing director for Cap HPI, said: "We're often hearing about dealers being found guilty in a court of law for selling on clocked cars, be that intentionally or otherwise, but this case concerns outstanding finance which is actually rather rare.
"Dealers should treat this recent prosecution as a stark warning, given a quarter of cars checked with us are on outstanding finance."