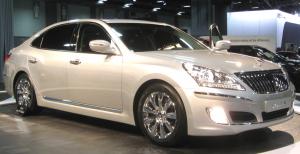 Hyundai has announced a move into smaller, convenient car dealerships with new sites set to be opened up in the future.
Hyundai UK managing director, Tony Whitehorn, says that the way in which we are buying cars is changing and that attracting customers who want to shop away from traditional dealerships and showrooms is important to its business model going forward.
Changing your approach to running your dealership, to align it more closely with new consumer preferences, is a wise move. Investing in your online presence, improving your showroom's facilities or stocking higher-end cars are all popular approaches to changing the way dealerships do business. Notifying your motor trade insurance provider is essential though, in order to ensure your liabilities are adequately covered by your current policy.
The first two Rockar stores have proved a big success and have shown that placing smaller showrooms in non-dealership environments, such as shopping centres and supermarkets, might improve brand awareness and sales.
As a result of this, Whitehorn has been looking to the big supermarket businesses for inspiration on how they are handling changes in consumer behaviour. He explained: "If you look at what's going on in the supermarket world, it's odd. You'd think that today everyone would be buying all their commodities online and have them delivered. Yet Tesco, Sainsbury's and Morrisons are all building new stores."
"However, what is changing in the supermarket environment is that they are not building big stores. They're all doing smaller, local stores. People want to have that physical presence. There still needs to be a relationship with a tangible offering."