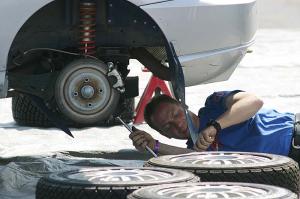 A lack of confidence in car repair services is partly to blame for motorists driving faulty vehicles, new research has found.
According to a survey by road safety charity Break and insurers Direct Line, 45 per cent of motorists in the UK have admitted to driving vehicles in the past year they know have a defect or problem. Steve Nash, chief executive of the Institute of the Motor Industry (IMI), believes the latest research is indicative of consumer fears about the service they will receive in garages.
This has added weight to the IMI's call for car garages and mechanics to require certification to repair people's cars. Like a road risks insurance or motor trade insurance policy, this could therefore become another key consideration car repair professionals will need to make if they wish to operate legally.
Brake's research revealed that more than a quarter of motorists are not confident they know how to make essential checks like ensuring tyres are in safe and legal condition (27 per cent) and brakes are working properly (26 per cent).
Mr Nash commented: "Clearly there is a serious safety risk if motorists are not taking heed of vehicle faults and don't feel comfortable going to a garage for maintenance and repairs. Our research suggests that the majority of motorists choose a garage or mechanic without sufficient information to verify their competence to do the job.
"The template for licensing already exists through IMI Accreditation and our Professional Register, so there is no excuse for the Government to delay. Yet, by our calculations there are 148,000 mechanics whose skills and current competence we cannot verify. It is vital that this issue is addressed as quickly as possible."