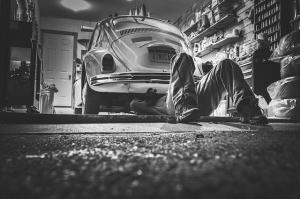 A new network of independent garages has been launched, which is designed to offer exceptional value and service levels for customers.
The Independent Garage Cooperative (IGC) will unite 120 car repair businesses across the UK, with this number expected to rise to 200 by the summer of 2015. The move is an attempt to help small, independent garages to compete with larger franchises by pooling resources and helping alleviate concerns customers may have about the quality of service they will receive when visiting unknown MOT and servicing centres.
The IGC could provide a boost for car mechanics, but it will remain important that each business within this network still obtains their own road risks insurance or combined motor trade insurance policy. This is an essential aspect of protecting the business, its operations and profit by ensuring vehicles, staff, parts, equipment and the premises are all covered against damage, accidents or theft.
The Institute of the Motor Industry (IMI) has endorsed the new network, which has been set up by a management team of three experienced motor trade executives.
IGC chief executive will be Steve Wadlow, who has owned independent garage AME Ltd in Staffordshire for more than 30 years. The operations director will be Dave Poole, who has run independent garage Autolube Ltd in Letchworth for over two decades. And the IGC national network manager will be Phil Todd, who has more than 30 years' experience of managing and working with the independent sector.