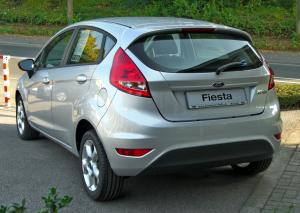 An investigation has been launched after a customer at an Upminster garage was given his car back in an unsafe condition.
James Simmons left his Ford Fiesta at Allen Ford in Upminster after it broke down earlier this month. A few days later the 19-year-old collected the vehicle from the car repair garage, only for the steering to go later that same day.
Car mechanics can use a road risks insurance policy to drive customers' cars. Not only does this cover them while moving a vehicle around the site, it is also vital for the testing process, allowing the garage workers to take a car out on the roads to ensure it is performing correctly.
Mr Simmons' Fiesta was clearly not in a roadworthy condition and his dad Scott has said he is "furious" that the garage returned the car in such a state, the Barking and Dagenham Post reported.
He said: "I'm fuming about the whole thing because I don't expect it from the main dealers.
"It was 9am when it happened. That's a busy time and he could have hurt a pedestrian on the road, it was really dangerous."
Bill Davies, service director at Allen Ford Essex, responded by explaining that the garage had noticed that there was a small bend in one of the steering arms but stated the car was still fit to drive.
Alan Ford has replaced the faulty vehicle with a new car, as well as offering Jamie two free services. The company has also launched an internal investigation.