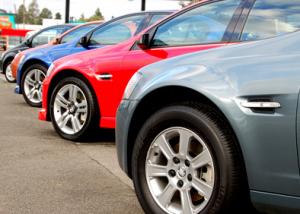 New car registrations have picked up where they left off in 2014, with sales increasing by 6.3 per cent in January 2015, the latest data has shown.
According to figures from the Society of Motor Manufacturers & Traders (SMMT), 164,856 cars were registered last month, marking the most successful January sales total since 2007. It also marked the 35th consecutive month of growth for the car selling industry.
The rise in new car registrations illustrates returning buying power, which is good news for new and used car dealerships alike. It is important for these traders to remember, however, that if they experience a sizeable upturn in the number of vehicles they are selling and therefore stocking, this could require a change to their motor trade insurance policy to ensure it still provides adequate cover for the full value of their business assets.
The SMMT's data showed that January saw an increased uptake of both petrol and diesel cars. But it was the demand for alternatively-fuelled vehicles that made the greatest difference, with this category of vehicles witnessing a rise in registrations by 60.8 per cent compared to last year.
Mike Hawes, SMMT chief executive, commented: "These figures mark an encouraging start to the year after a very strong 2014, with a strikingly robust company car market as businesses take advantage of the attractive finance offers currently available.
"Last year's 9.3 per cent rise in the overall market was fuelled by stronger-than-expected economic confidence and, for 2015, we expect to see some levelling-off throughout the year: demand is back to pre-recession levels following record-breaking growth."