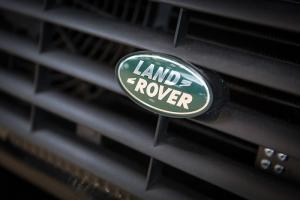 Land Rover has placed joint third in the bi-annual UK Customer Satisfaction Index (UKCSI) for July 2016, reports AM Online.
The British car manufacturer was joint third overall in the list produced by The Institute of Customer Service alongside high street chain grocers M&S Food and Waitrose. The results of the survey are based on the answers given by around 10,000 consumers across a wide cross-section of UK industries, which included more than 200 companies and 13 sectors.
Customer service is a vital component of any business, but it is particularly important that car manufacturers and car dealers get it right due to the high value of the goods they are selling. The expensive nature of their stock also makes it important to ensure the business itself is protected with the right kind of insurance; motor trade combined insurance is often a good choice for full coverage.
Land Rover scored 84.6 on the UKCSI for the six months up till July 2016, which placed it ahead of other high ranking companies such as Apple, John Lewis and Virgin Atlantic. The top two positions were occupied by Amazon and Wilko respectively. As a sector, automotive placed sixth out of the 13 sectors judged by The Institute of Customer Service with a score of 78.9 — a 0.6 year-on-year rise.
Other high-ranking car manufacturers on the list included Kia in 17th place, Mini in 20th, Suzuki in 27th and Hyundai and Mercedes-Benz, who both finished in joint 29th place. There were a total 24 car manufacturers on the list this time. Japanese automotive company Suzuki also picked up the award for 'most improved organisation' after adding 9.1 points year-on-year.
The Institute of Customer Service said that the organisations that perform well across all the judging criteria tend to do best, but there was a marked difference between those who performed well and those who did not in complaint handing and over the phone experiences.