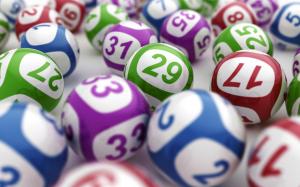 A car dealer from Harlow has got lucky in the lottery after winning £50,000 without even realising he had a ticket.
Lee Kirk, who works as a salesman for Ken Brown Motors, might be considering leaving his road risks insurance policy behind him and taking a rather long holiday after he believed he had bought a ticket for Wednesday's National Lottery, only find out that he had actually purchased a winning ticket for Tuesday night's EuroMillions draw. The rest is, as they say, history; his lucky numbers came good, just one night earlier than he had anticipated.
Of course, it might be a bit premature for Mr Kirk to plan an entirely new life with winnings of £50,000 but it could certainly come in handy when it comes time for him to renew his motor trade insurance. However, in the short-term the lottery winner has told the Hertfordshire Mercury that he will be buying two cars from the dealership where he works; a Kia Picanto for his wife Lorraine and a Kia Rio for his son.
Speaking to the newspaper the car dealer said: "I was sure it was Wednesday and thought it was the Lotto draw that night." He added that his wife spotted the mistake and then "I checked it on my iPad and realised I'd got five numbers".
Mr Kirk's £50,000 is dwarfed by the story of another car dealer Alan Warnock, who got engaged to £148 million jackpot winner Gillian Bayford earlier this year after the pair met when he sold her a fleet of vehicles.