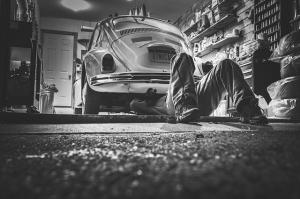 A mechanic has been accused of failing to fix people's cars and lying about donating the money from the bills to charity.
John Kenny, 48, who operated under the name Gas Monkeys Mobile Mechanic, is accused of failing to repair a Renault in Chelmsford on 23 November 2013 under charges brought by Trading Standards. The mechanic is also accused of failing to repair a number of cars throughout 2014, including a Peugeot in Thurrock, which was left with a snapped fan belt and an oil leak.
Dishonest mechanics with criminal records will not only have their reputation tarnished in the eyes of potential customers, they will also adversely affect their chances of getting a cheap road risks insurance policy. Motor trade insurance brokers will always run checks on the individuals and businesses applying for a policy, so keeping a clean track record can be a key factor in determining the price of a quote.
Aside from his repair charges, Mr Kenny has also been accused of promising to donate £2 to breast cancer awareness for every repair he carried out, and then failing to hand over the donations.
The case was transferred to Basildon Crown Court for a plea and case management hearing and Mr Kenny has since been released on bail.