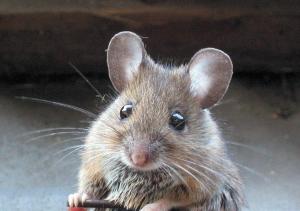 An elderly couple in Plymouth have received quite the shock after it turned out the squeaking in their car's engine was actually being caused by a mouse.
John and Marlene Keys took their Lexus in for its MOT thinking it would pass with flying colours, only to later receive a call from the mechanic telling them they were going to have to pay a £450 repair bill. The reason for the pricey MOT was that a field mouse had climbed inside the car and built a nest in the filter.
Car mechanics can often find some strange things when they are putting their customers' cars through their paces during the MOT process – something that they will require a road risks insurance policy to be able to do. And as the colder winter months approach, it becomes more common that animals will seek warmth and shelter within the engine of people's cars.
Mrs Keys told the Plymouth Herald just how surprised she and her husband were when their mechanic broke the news to them. She said: "Well we didn't believe it. We thought he was pulling our leg, but he assured us it was true.
"He asked us if he should go ahead and fix the filter, and we said yes, but he said he would save the nest for us."
Mr Keys, says that he has kept the nest for memory's sake, but his wife says she will be putting it somewhere "out of the way" soon.