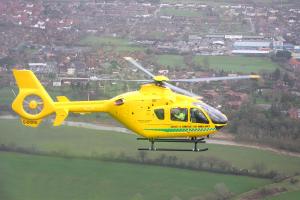 A mechanic has been hospitalised with serious injuries after a car he was working on fell on him.
Jason Hutchings, 38, had been called to Canterbury Rugby Club to fix a broken down Jaguar when the one-tonne car crushed him. Onlookers quickly came to his aid and lifted the car off him, after which he was airlifted to hospital where he was diagnosed with multiple broken bones and given breathing support.
The story illustrates the importance of car garages having employer's liability cover as part of a combined motor trade insurance to protect staff should they suffer an injury. Furthermore, engineering inspection cover will help ensure machinery is checked regularly and is up to safety standards, which can help to eliminate faults that result in mechanics getting hurt.
In this instance the S-Type Jaguar fell off the jack; it is unclear if the handbrake failed or if the vehicle was not in park. Speaking from Ashford's William Harvey Hospital, Mr Hutchings said: "All I remember is thinking there is no way I'm going to get out of this. I thought 'that's it, it's over'."
The mechanic was knocked unconscious before the rugby club members came to his aid and pulled him to safety. He was rushed to hospital in a serious condition where he now faces a long road to recovery after fracturing vertebrae in his back, cracking some ribs and breaking his collarbone in three places.
The Health and Safety Executive (HSE) have said they are investigating the event.