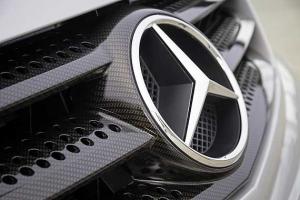 Five of the 10 fastest selling cars in the UK last month were made by Mercedes Benz, new figures have shown.
According to the latest Auto Trader top 10, the 2013 Mercedes-Benz C Class Saloon Diesel Manual took the least amount of time to sell across the country, staying in a showroom for an average of just 16 days before being snapped up. The 2011 Mazda MX-5 Coupe Petrol Manual (19 days) and the 2013 Mercedes-Benz SLK Convertible Diesel Automatic (20 days) came in as the second and third fastest selling vehicles respectively.
Market insights such as these are important for helping car dealers small and large alike cater their stock to what car buyers are after. However, it is always important for businesses to bear in mind that drastic changes to the volume or type of stock they deal with could render their road risks insurance or combined motor trade insurance policy inadequate, so this insurance must be reviewed on a regular basis.
Completing the top five on Auto Trader's fastest selling cars list is the 2012 Mercedes-Benz B Class Hatchback Diesel Manual and the 2010 Vauxhall Insignia Hatchback Petrol Manual, which both took 21 days to find a buyer.
The 2012 Nissan Qashqai Hatchback Petrol Manual also proved to be a popular model; while it did not appear on the national top 10, the Japanese vehicle was the fastest selling car in three major regions in the UK: London, the North East and the West Midlands, where it would take between 20 and 22 days to sell.