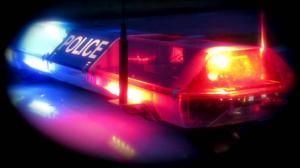 An award-winning car dealership has been targeted by thieves who tried to steal a vehicle parked outside and instead ended up causing severe damage.
It's believed they used a crowbar to try to break into the Mitsubishi Evo 10 which was parked at Jim Reid Vehicle Sales in Kintore, Aberdeenshire.
A good motor trades insurance policy will cover you for damage to vehicles as well as protecting the equipment stored on site and the fabric of your buildings. It's also important to have a road risks insurance policy that is appropriate to your business' needs.
The Scottish attempted theft caused 'severe' damage to the Mitsubishi, which was worth around £20,000.
Dealership owner, Jim Reid, told Car Dealer magazine: "They have obviously tried to steal the vehicle and attempted to get under the bonnet without opening the car – that's why the bonnet is all curled up at the edges.
"They've obviously used a big lever or crowbar to get underneath. They've also tried to take some of the plastic vents off to try to get in that way – they have completely ruined the whole front of the car. Once they got to the point where they realised they couldn't get in, they smashed the windows to then open the bonnet."
The bungled attempted theft meant the car, which the company had taken in part-exchange, was left with smashed windows, damaged doors and a "ruined" front end.
Mr Reid said the Evo was deliberately targeted because it was parked next to a 350Z and a Subaru belonging to a customer, neither of which were tampered with.
He is now hoping the Evo can be repaired and won't be written off.
The dealership, which was crowned dealers' dealer of the year at the 2015 Used Car Awards and was highly commended in the Used Car Dealer of the Year category, has CCTV cameras which it's hoped will help to trace the criminals.