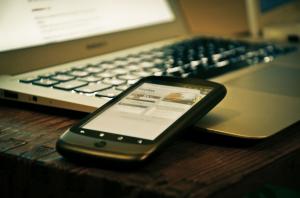 Motor trade businesses that do not cater their websites to mobile devices risk losing out on a large number of customers, an expert has warned.
Speaking to Car Dealer Magazine, Google's industry manager for automotive Scott Sinclair stated that companies must optimise their websites for mobile traffic, with 55 per cent of all automotive-related searches this year being made from mobile devices. Having websites that are only fully functional on desktop computers will see a dip in customer engagement while also potentially having an adverse effect on their search rankings.
Mr Sinclair's advice reflects the broadening scope of things that car dealers and garage owners must think about as they look to attract new customers in an evolving marketplace. Yet, while this side of their business might be changing at pace, one thing remains consistent – those working in the automotive industry will need to have a motor trade insurance or road risks insurance policy that meets the specific needs of their business.
The Google man explained the importance of mobile optimisation for those selling cars, saying: "For dealers who are not visible across all devices with optimised websites at every stage of the customer research journey they will simply fall out of consideration as buyers narrow their choice of make, model and dealership.
"Dealers need to be always on, across all devices, and always engaging."
He also told Car Dealer Magazine that 92 per cent of consumers will conduct research online before visiting a car dealership, meaning that how these businesses present themselves via their website is critical – making sure a website is built to work seamlessly on mobile devices is a key part of this.