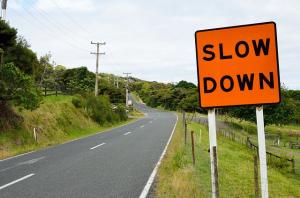 Numerous motor trade businesses are doing their bit to help promote Road Safety Week, which takes place from 17-23 November.
The event, organised by the charity Brake, is designed to highlight the dangers to motorists, cyclists and pedestrians when on the roads while also educating people on how to prevent injuries or deaths. Car garages and dealerships across the UK are doing their part to help the campaign by raising awareness and holding workshops to teach people how they can take more care on the road.
For the motor traders themselves, they can account for the dangers associated while behind the wheel by obtaining a road risks insurance policy. Ranging from third party policies through to fully comprehensive cover, road risks insurance can offer protection while a mechanic or car dealer is driving someone else's vehicle for work purposes.
Everyone from schools through to city councils and local businesses have shown their commitment to Road Safety Week with a wide range of campaigns and events taking place.
Meanwhile, the Scottish Government has announced that it is going to lower the drink drive limit across the country. As of 5 December 2014 even one glass of alcohol will mean that the driver is over the legal limit.
Justice Secretary Kenny MacAskill said: "A persistent minority of people are still getting behind the wheel after drinking – that is unacceptable, it is putting lives at risk and it must stop. Our advice is simple; the best approach is to have no alcohol at all. Alcohol at any level impairs driving."