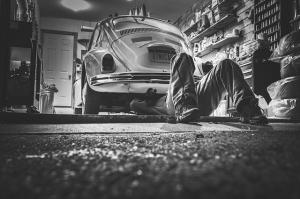 British drivers buy more car parts, accessories and car dealer services online than they do cosmetics or groceries, according to a new study.
Research commissioned by SMMT has revealed that the British motor servicing and repair sector increased in size by 2.4 per cent in 2016 to £21.6 billion thanks to an increasing number of new car registrations and the rising influence of technology on the sector.
Conducted by Frost & Sullivan, the research also showed that British motorists spent 1.7 per cent more on car maintenance over the 12 months to January 2017, or an average of £707. Car experts have suggested this could be due to complications associated with the high level of tech components that require specialist knowledge in order to be fixed.
As the used and new car markets change, it's important that car dealers adapt if they're to stay afloat. In the face of this new evidence, it could be wise for car dealership owners to consider updating their motor trade insurance policy to ensure all types of staff and vehicle stock are covered legally and financially.
Car dealers should also consider fostering a greater online presence, which would allow them to take advantage of the high number of consumers now purchasing car parts, accessories, services and even vehicles via the internet.
According to the research, an estimated 100,000 Britons are now using digital services to compare prices between vehicle workshops and car dealerships, suggesting that making adaptations to their business models could be necessary to keep them at the head of their local market.
Commenting on the study, Mike Hawes, chief executive of the SMMT stated that the figures highlight how important the automotive sector is on the whole, and specifically the aftermarket sector, is to the UK economy.
"Our car maintenance sector is one of Europe's most competitive, with vehicle owners enjoying more choice over where they have their cars serviced," he said. "The shift to digital vehicles and services will help drive this further, but the sector must continue to invest in the advanced skills, equipment and systems needed to stay abreast of evolving technology and changing mobility patterns."