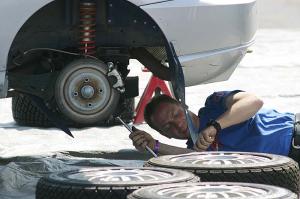 Motorists are facing their own version of the postcode lottery with the cost of car repair varying wildly across the UK.
These are the findings of a new study carried out by car magazine Auto Express and Warrantywise. The researchers examined the hourly labour costs at car repair centres across the country and found that the most expensive was in Surrey where a garage charged £240 for an hour's work, while the lowest rate was found in Birmingham for just £36 an hour.
The study shows that postcodes go a long way to dictate the costs of services. The same is true when it comes to obtaining a motor trade insurance policy, which is why – like motorists looking for car repairs – it is always best for customers to shop around for the best prices, as they can do on ChoiceQuote when looking for a road risks insurance quote or combined motor trade insurance quote.
According to Auto Express and Warrantywise, there was a general divide between the north and south, with the former providing cheaper repairs than the latter. However, there were plenty of examples to this, suggesting that motorists are playing a postcode lottery, with no set logic to charges. For example, the average cost of getting a car repaired in the Scottish borders was £91 an hour – more expensive than in North London, where the average cost was £81.
Graham Hope, the deputy editor of Auto Express, commented: "Obviously, higher hourly rates in London are to be expected, but the huge difference in average costs across Great Britain shows motorists are not being treated fairly.
"And a difference of £204 per hour between individual garages is completely unjustifiable."