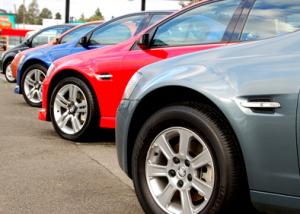 A new car dealership is due to be opened later this month after the site of a disused dealership was bought up in Dunfermline.
Eastern Western Motor Group acquired the site of an old dealership in Crossgates Road, Halbeath with the view to transforming it into a state-of-the-art showroom. The family run company has said that it expects to bring on 20 new members of staff to run the dealership, which is due to be opened in late September or early October.
When opening a new motor trade business, it is imperative that the managers shop around for the best motor trade insurance quote that will offer cover for the new premises and all the valuable assets that are stored on site. Furthermore, the mechanics and salespeople will need to be named on the firm's road risks insurance policy, thereby enabling them to drive the cars the customer is selling, whether for a test drive or simply to move it around the showroom.
The Eastern Western Motor Group dealership is a specialist Nissan retailer and Neil Johnson, dealer principal of the company, said: "It's a great time to be with Nissan. It's the fastest-growing brand in the UK and the product range is one of the best in today's market."
He added that the showroom would combine cutting edge technology and creature comforts to enhance the overall customer experience.