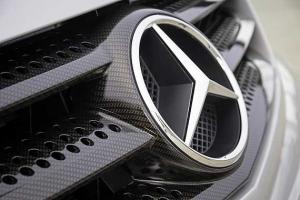 The new car market in the UK was kept afloat by the premium marques in the second quarter of 2016, reports AM Online.
The best performer of the quarter was Mercedes-Benz, which grew its new car sales by 6,872 units compared to the same period in 2015, to a total of 41,364. BMW came in second, with year-on-year growth of 4,776 units to a total of 45,115 in Q2. Other notable performances were put in by Jaguar (up 2,987 units to 7,917), Land Rover (up 2,882 to 18,441) and Audi (up 1,051 to 42,141).
With sales of premium brands on the rise, UK car dealers may be thinking of adding more premium stock to their forecourts and showrooms. If that's the case, then it is vital that you update your motor trade insurance to ensure that your new stock is fully covered.
Overall, the UK motor industry grew slightly in the second quarter of 2016 compared to the same period in 2015, with 6,235 more units being sold this year. That brought the total new car registrations for the quarter to 647,966. However, the volume brands performed relatively poorly, with Ford, Vauxhall and Volkswagen losing close to 22,000 new car registrations between them.
However, there were a few strong performances among some of the more mainstream brands, including Renault (up 4,364 units to 20,611), Honda (up 2,251 to 12,740) and Kia (up 2,198). As mentioned above, some of the worst performers included Vauxhall ( down 9,343 units to 57,915), Volkswagen (down 7,553) and Ford (down 5,051), as well as Nissan (down 2,437 units), Seat (down 1,925) and Mitsubishi (down 1,261).