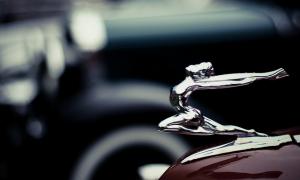 A London-based Rolls-Royce dealership is marking a record year in which it sold the third most prestige cars in the world for the high-end marque.
The R Owen's Rolls-Royce Motor Cars London dealership moved up from seventh position in the brand's global sales league to third in 2016.
If you sell prestigious brands in your showroom, you will need a good motor trade insurance policy to cover them. However, a decent insurance policy is vital whether you are dealing in high-end motors, vintage cars or cheap second hand runabouts. The New Year is a good time to assess your insurance and consider whether it provides everything you expect for the needs of your business.
The R Owen's dealership said that its record year in 2016 was due to growth in new car sales, pre-owned sales and the new Bespoke Financial Services it can now offer its customers to help them access the motor of their dreams.
The business, based in Berkeley Square in the heart of Mayfair, benefited from London's position as a "global
centre of entrepreneurship", according to Rolls-Royce brand director, Claus Andersen.
He added: "These highly successful men and women are the drivers of our economy, creating jobs and wealth and to them the commissioning of a Bespoke Rolls-Royce stands as the ultimate reward for their success.
"Our iconic showroom in Berkeley Square has proven the perfect place in which to serve this growing new breed of the successful businessperson. We are proud to deliver an exquisite, hand-made British luxury good to the world's most influential men and women."
The brand is now marking the second most successful year in its long history, with a 27 per cent increase in its operations across the UK.