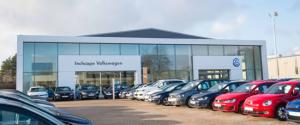 UK car dealership group Inchcape has posted a positive like-for-like sales rise of 11.3 per cent in the first four months of 2016.
Representatives of Inchcape, which is one of the most well-known independent dealers of multiple brands in the country, said that the latest figures were in line with its trading expectations. Furthermore, the car dealership group predicts that 2016 will be a very strong year for the business as sales continue to grow.
With new business and sales figures continuing to grow year-on-year across the industry, UK car dealers may well be thinking of adding more stock to their showrooms. If so, it's important that they remember regularly to update their motor trade insurance policy and their road risks insurance to ensure that their changing quotas are always completely covered.
Revenues were also up at Inchcape. The group recorded a revenue increase of 11.7 per cent, bringing the total to £2.472 billion during the first four months of the year until 30 April 2016. This equated to an 11.3 per cent rise in like-for-like revenue compared to the same period in 2015.
Stefan Bombard, the chief executive of Inchcape, said of the recent figures: "Our strong revenue performance in the first four months of the year is consistent with our expectation for continued momentum across our global portfolio of distribution and retail markets. We have seen positive revenue trends across five of our six geographical regions, as we have benefited from our unique local growth drivers.
"The performance at the start of 2016 reflects the quality of our operations and our strong fundamentals — distribution contracts that provide high barriers to entry; long-standing partnerships with the world's leading premium original equipment manufacturers (OEMs); and the pursuit of a differentiated customer experience across the value chain."